Buy tickets for 2014 Ithaca League of Women Rollers Season Passes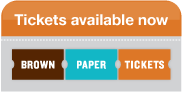 Five bouts for $40! Don't miss out on this special pre-season pricing! Get your pass today!
ILWR 2014 HOME SEASON! YAY!
5/10 – Double Header featuring the BlueStockings against Connecticut Roller Girls Yankee Brutals and the SufferJets vs. Queen City's Lake Effect Furies
6/7 – BlueStockings vs. Assault City's Battery Brigade
8/2 – SufferJets vs. Assault City's Assault Squad
9/13 – BlueStockings vs. Rideau Valley's Sirens
10/4 – Season Closer featuring the SufferJets vs. Garden State's Ironbound Maidens
Don't miss out on your hometown roller derby teams! You can expect high-flying action, a roaring crowd and serious competition that will bring out the best on the track. Come for the smash-ups, but stay for the serious heart-thumping, fast paced, amazing strategy and skilled skating prowess.
All home games are held at:
Cass Park Rink | 701 Taughannock Blvd. | Ithaca, NY