Come watch the Ithaca SufferJets take on upstate rivals Syracuse's Assault Squad!
On Saturday, August 2, 2014, the Ithaca League of Women Rollers will bring you the second SufferJets game of the 2014 season.
"Brace yourselves for this intense matchup of teams that have been meeting on the track since 2008!" said retired SufferJets skater Chairman Meow.
The SufferJets are currently ranked by the Women's Flat Track Derby Association (WFTDA) at 73, and are enjoying a stronger than ever year as they work to climb the division 2 rankings. The Assault City Roller Derby's travel team is the Assault Squad and WFTDA-ranked at 120.
A portion of the proceeds from the bout will go to benefit Hospicare. Hospicare provides hospice care for people of any age with any terminal diagnosis.
DETAILS:
Time: Doors open at 6:00 PM, First whistle at 7:00 PM
Tickets: $8 in advance $10 at the door, 13-17 $5, 12 and under free (Ithaca CarShare members may display their key fob for $2 off door admission.)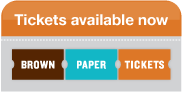 Bleacher seating available or bring your own cushion or chair to sit trackside!
Roll on over to our after party at The Dock (formerly Castaways), located at 415 Taughannock Blvd.
UPCOMING HOME BOUTS:
Sat., Sept 13, 2014 – BlueStockings vs. Rideau Valley Sirens
Sat., Oct 4, 2014 – SufferJets vs. Garden State Ironbound Maidens